open 7 days | free parking

CLOSING DOORS 27 FEBRUARY
WHERE: Shop 9, next to Hot Bake
Don't miss out on a bargain, never to be repeated opportunity at Calwell:
women's fashion - Designer Labels including Orientique, Frank Lyman, See Saw and Mei Mei
fashion from suppliers from all around the world
sizes from 8 to 28 - not all sizes in all styles or labels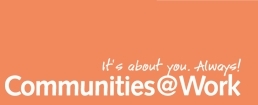 FEEL

GOOD TODAY BY

DONATING NON-PERISHABLE FOOD, ESSENTIAL ITEMS, GIFTS & BASIC SCHOOL SUPPLIES

WHAT YOU CAN DONATE
Cans of ham, tuna, fruit and/or vegetables
Pasta, rice, pasta sauce, spaghetti and taco/burrito kits
Tea, coffee, breakfast cereal and UHT milk
Biscuits, pancake mix and mixed nuts
Personal items e.g. shampoo, body wash, liquid soap, deodorant, toothpaste, toothbrush and feminine hygiene products
Basic school supplies e.g. stationery items, lunch box, exercise books and backpacks
WHERE TO DONATE - Charity Bin at Woolworths. For more information call 6293 6500 or visit commsatwork.org

Enjoy browsing through our site, we tried to make it easy for you to find the information whether you are after trading hours, or what shops and facilities we have or just looking for the latest offers, specials or special events.
Please do not hesitate to contact us if you cannot find the information or have a suggestion.