Competition opens Monday 15 August 2016, closes Wednesday 31 August 2016 at 1.00 pm
Win one of 5 x $100 Calwell Shopping Centre gift vouchers (ie 5 prizes)
Prize Value: $500.00 in total.
How can you enter?
Read the Terms & Conditions, download and complete the Entry Form, attach a valid receipt for spending a minimum of $10 at a Calwell Shopping Centre shop (excluding Woolworths and Woolworths Liquor/BWS or lotto products) and drop it in the barrel at the Centre.
---
HAVE YOU VISITED the Grand Court Chinese Restaurant?
It is conveniently open 6 days, dine in or take away.
When? Grand Court Chinese Restaurant - Yum Cha lunch is on Fridays to Sundays.
The chef's name is Jeffrey and his Yum Cha offers a feast you must try (and come back for more).
Book Now!
---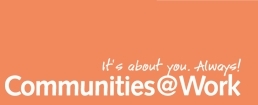 FEEL

GOOD TODAY BY

DONATING NON-PERISHABLE FOOD, ESSENTIAL ITEMS, GIFTS & BASIC SCHOOL SUPPLIES

WHAT YOU CAN DONATE
Cans of ham, tuna, fruit and/or vegetables
Pasta, rice, pasta sauce, spaghetti and taco/burrito kits
Tea, coffee, breakfast cereal and UHT milk
Biscuits, pancake mix and mixed nuts
Personal items e.g. shampoo, body wash, liquid soap, deodorant, toothpaste, toothbrush and feminine hygiene products
Basic school supplies e.g. stationery items, lunch box, exercise books and backpacks
WHERE TO DONATE - Charity Bin at Woolworths. For more information call 6293 6500 or visit commsatwork.org

Enjoy browsing through our site, we tried to make it easy for you to find the information whether you are after trading hours, or what shops and facilities we have or just looking for the latest offers, specials or special events.
Please do not hesitate to contact us if you cannot find the information or have a suggestion.